Warning
: count(): Parameter must be an array or an object that implements Countable in
/home/customer/www/nxtgennexus.com/public_html/wp-content/plugins/placid-slider/slider_versions/shortcodes_1.php
on line
61
CISA (Community Involved in Sustaining Agriculture). CISA supports farms, farm families, NXT GENS as successors, young entrepreneurs going into growing, and local customers of local producers, through education, marketing, policy and action, and more. 
       Meet the NxtGens of WMass
"If you think outside my box, I'll think outside your box"
 the antithetical pondering of Ira Bryck (feel free to quote, with proper attribution)
What is the difference between your thinking when you feel at your best and at your worst?; and how can you hold true to what you think is truest?
If your family business could more successfully navigate difficult discussions and make difficult decisions, how specifically might you be better off or different than you are today?
How will you detect, immunize from, defend against, what is lurking in your blind spot?
What is the big competitive advantage of the family members in your company? How can you leverage it better?
What are the big differences between how you see your company, and how your employees, suppliers and customers see it? What are the implications and consequences of those disparities?
       Ira's family business cartoons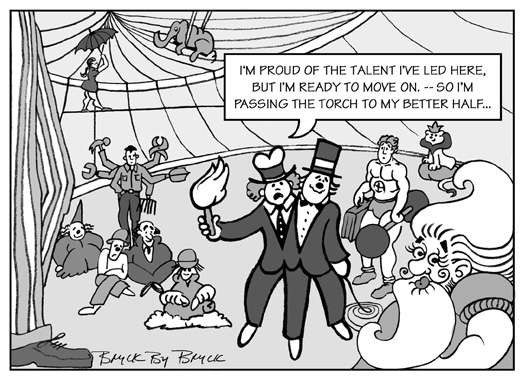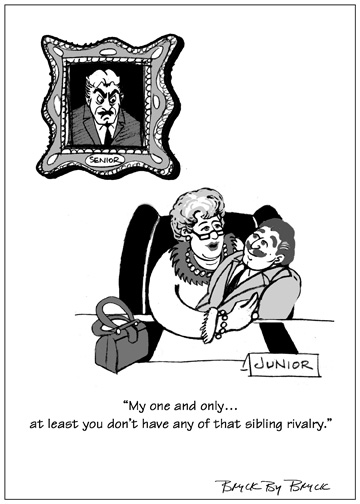 Many people say the shower, or on a walk, or while trying to clear their head of all thoughts during morning meditation. Those are good, for sure,...
Yesterday I did one of my favorite work activities, which is to speak to Professor Alan Robinson's MBA class at Isenberg School of Management.
When I was young, I'd deal with my anxiety in the dentist office waiting room by reading Highlights for Children (once in the dentist's chair, I'd be tripping my brains out on nitrous oxide, but that's another story).